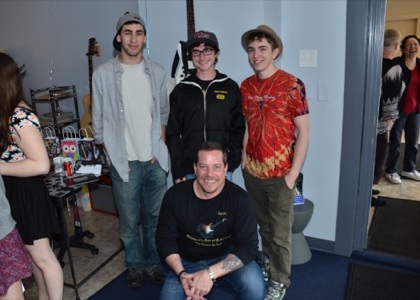 Is your graduating child looking to go to a music college!?
Senchant's Art of Teaching can help them enter and be very prepared for what is expected. I [Bernard] have taught for 28 years, was the top paid and most versatile teacher at Daddy's Junky Music (they had the biggest and best private lesson program in the Northeast) and I currently have 3 former students enrolled at Berklee College of Music. All three entered with high ratings and scholarships. I have had over 20 students go to schools like Berklee and graduate with success and honors. I graduated with a dual degree, Summa Cum Laude, Performance & Film Scoring 2002.
Four 45 minute sessions only $499.00!!