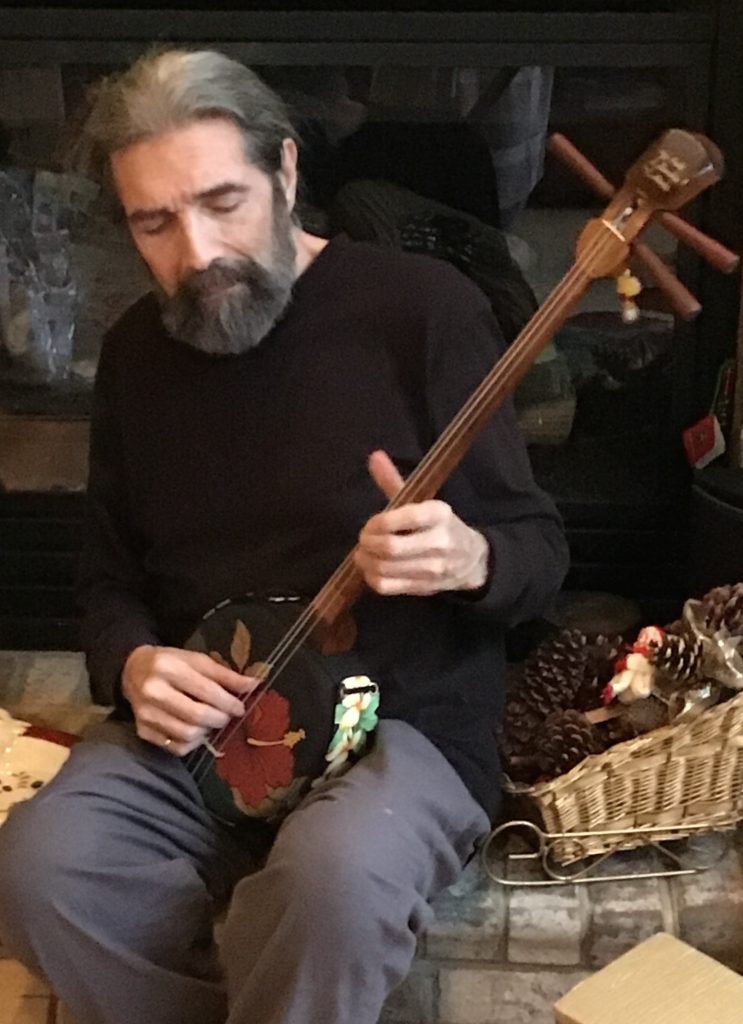 Armand Guy Qualliotine (Professor Q) was born in 1954 on April 28th at 8:33pm. There still were flowers back then in Brooklyn New York and the forsythia started to bloom when he began to cry. His mother was a singer and she sang throughout her pregnancy. Some say this is why he is a musician!
One day out of the blue he told his parents he wanted to play piano. Armand's father went into his bedroom and brought out a guitar and said, "learn this first." He was fortunate enough to have been given lessons starting at age 7. Five years later, he bought a bass guitar and joined what then was called "a society band." The group performed at weddings, graduations and like events. Two years later (now 14 yrs old) his guitar teacher said it's time to get a classical guitar teacher and he was recommended to the professor of the guitar department at Hofstra University in Long Island, New York. Armand was a fast learner with these stringed instruments! He says it's because he spent a lot of time playing them. Armand did play various ball games with his friends, but found he had little hand-eye coordination and he liked to hang out with more artistic types.
When it was time to go to college, Armand went to a music conservatory in Connecticut called the Hartt College of Music. His mind was opened and he began to find he wasn't the best anymore! So he practiced even more than he had previously. He continued to thrive with his music classes but also had to take academic classes at the University of Hartford and found that difficult. Hard work and perseverance paid off, graduating in 1975 with a B.M. and honored as Cum Laude.
Armand continued to study at two other universities and earned three more degrees! When you add it all up, he went to school for a total of twenty-two years. He liked studying and the primary reason being, he did not want to start working in the "real world." Having completed all of his studies, Armand holds these credentials: BM, MM, MFA and PhD.
When asked about his further accomplishments, Armand humbly says he went on to get lots of awards and taught at several colleges and universities including: Berklee College of Music, Northeastern University, The College of the Holy Cross, Wellesley College and Brandeis University. He attended the MacDowell Colony and Composers Conference and also was a Guggenheim Foundation recipient. He was the President of the Lumen Contemporary Music Ensemble in Boston for seventeen years.
In 2014 he decided to retire from Berklee College of Music. He had been a Traditional Harmony, Counterpoint and Composition Professor there for seventeen years and his students and peers fondly referred to him as, "Professor Q!" Armand wants to add, Bernard Birgenheier was one of his most outstanding students! He also shares, out of all of his different teaching gigs, he likes Senchant's Art of Teaching the best!!