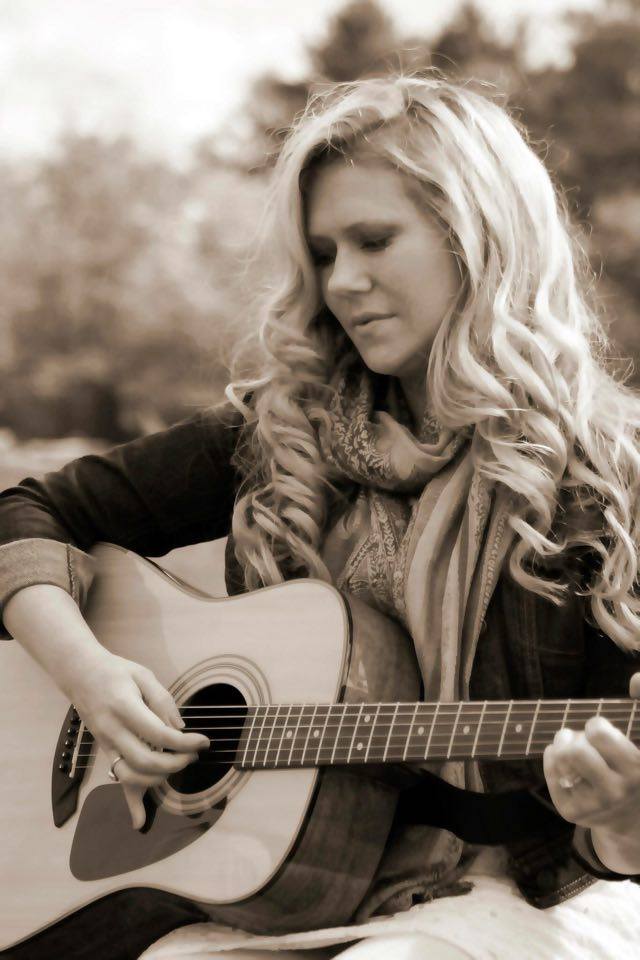 Courtney Chizmadia has been surrounded by music and the creative arts for as long as she can remember. Influenced by the talents of her dad at a young age she appeared in her first community production at the age of 5 and was hooked! The stage became the place where she felt most at home or at least where she had the most fun. She danced, sang and acted her way through her childhood. Throughout high school she stayed active in musical, theatrical and improvisational comedy productions, national honor choirs, specialty ensembles, as well as marching band and symphony as first trumpet. She also spent quite a bit of time interrupting sporting events and student council meetings by unleashing her laugh which has been said to sound like a flock of Loons.
It was during Courtney's junior year in high school that she began seeking private voice lessons from Dr. Donald Simonson at Iowa State University and It was under his direction that she began to grow significantly as a vocalist.
Courtney went on to attend Iowa State University where she earned her Bachelor of Music in Vocal Performance. While attending college she continued to receive instruction from Dr. Simonson as well as from the incredibly talented and world renown Opera Performer and Resident Artist, Simon Estes. She received classical training with additional focus on musical theater and vocal jazz. Her favorite class was vocal pedagogy and to this day finds herself passionate about proper care and use of the voice. While spending countless hours in the practice room could be exhausting she certainly has the all-night sessions to thank for helping her discover a love of songwriting and piano. (And perhaps a few less necessary talents such as mastering farm animal sounds. She makes sure to keep brushed up on these fine skills. Just in case).
After graduating college in 2002, Courtney left the comfort and corn and headed to NYC to study privately with former Juilliard professor Charles Kellis for a year and a half. In search of something a little different she tried her hand at teaching and found out that she absolutely loved it. Having studied music education for part of her college career she excitedly developed and taught original music curriculum at a couple of preschools in Connecticut from 2002-2005. Her remaining years in Connecticut included working as creative therapist at an adult day center, starting a musical theater program at The Pilot House (a non profit for kids and teens with autism), and serving as worship leader at her church while also continuing to play trumpet and piano.
In 2008 Courtney married the love of her life and moved to Boston where she and her husband started their family. In 2011, After getting somewhat settled into life as a mother, Courtney stepped into the role of Worship Director at a local church. In this role she led a team of approximately 20 singers and musicians and only stepped down recently as the weekend demands became too significant for the needs of her family.
Courtney continues to enjoy songwriting …although she admits at this point in life they usually include the lyrics potty and yay. Though she wouldn't trade these mommy songs or this time in life for anything she is excited to also have the opportunity to teach again and to do it at such a quality place as Senchant's Art of Teaching and with such a respected and talented person as Bernard Birgenheier.